I've been seeing all the rustic wood look over blogland and I've been drooling.From reclaimed wood to old doors to all those palettes as coffee tables, all of these are my favorites.I want that look, I really want that look but of course, I don't know how to use a jigsaw 🙁
Finally, I got an idea …I have a small wooden cabinet sitting in my garage for about 7 months now. It was collecting dust. I love its rustic feel but I didn't have any use for it in my home. I pulled its drawers and hung them as shelves. I needed an extra storage in my kitchen and it was the best solution to cover that empty wall of my kitchen.
This is the before picture of the cabinet
One picture of my kitchen table/office 🙂
And here is how it looks now:
I mentioned before in later posts that I wanted to have 4 different chairs, paint them one color and use the same fabric to upholster them but after I stained and upholstered this bench ( you can check it out here)  I fell in love with it and just used 2 different chairs instead. You can see these chairs here and here.
A picture without my gold and yellow mug
A picture of my gold and yellow mug
Yellow and gold it matches my decor
The tablecloth is actually a shower curtain but I loved its pattern and I didn't care cause no one will notice
I just love these knobs
It was the easiest project, just glued some picture hangers at the back of the drawer and hung them and in case I changed my mind I can still use them as drawers
So what about you? do you love the rustic look? did I achieve the rustic feel in my kitchen?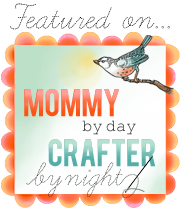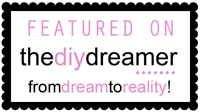 Linking too :
thegirlcreative , pollywantacrafter , beyondthepicketfence , thekurtzcorner , tipjunkie , projectqueen , restoreinteriors , thetrendytreehouse , itsoverflowing , cleanandscentsible , somedaycrafts , theshabbycreekcottage , chattychics , twenty-eight-0-five , frenchcountrycottage , romantichome , shabbynest , missmustardseed , findingfabulousblog , tatertotsandjello , bedifferentactnormal , aweemeenit , iheartnaptime , diyshowoff , icantstopcrafting , skiptomylou , mommybydaycrafterbynight , cleanandscentsible , kammyskorner , igottacreate , sassysites , fivedaysfiveways , thirtyhandmadedays , too-much-time , funkyjunkinteriors , sugarbeecrafts , abowlfulloflemons , thriftydecorchick , modvintagelife , diyshowoff , sweetlittlegals , jaimelyn , creatingahouseofgrace , thriftydecorchick , mommybydaycrafterbynigh , primitiveandprope , elizabethandco , thediydreamer , thetrendytreehouse , staceyembracingchange , abowlfulloflemons