Well, I wanted some artwork in my Guest Bedroom to cover that ugly yellow/beige wall.
I didn't  want to paint because we are renting and I already painted the dining room, the formal living room, and my master bedroom so enough paint since I have to re-paint all those walls alone like I promised my husband.
So back to the wall art, I wanted a black white and blue art. And whenever you have something specific on your mind you can never find it.
So I had to improvise: White canvas, blue paint, Rub' N Buff and a black wall decal


-First, I painted the white canvas with my blue paint I already had ( I have an accent wall color blue in my dining room)
-Second, waited for it to dry then transferred the wall decal to the canvas.
-Third, I created a frame effect with silver Rub N Buff.


Et Voila:


IF YOU ENJOYED THIS POST PLEASE ADD ME TO "FOLLOWER" LIST. I'M GROWING MY FAN LIST.
THANKS FOR YOUR SUPPORT.




Featured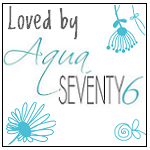 Linking too : savedbylovecreations , cookienut , thekurtzcorner