Don't you just love Nailhead trimmed furniture ????

Last year the husband and I went shopping for a sofa. I fell in love with the blue Loveseat at Macy's called " Jaqueline Loveseat " especially the nail head trim but my husband didn't like it at all, so I had to search for another alternative 🙁



We ended up buying an off-white loveseat at IKEA, and I added some blue throw pillows and accents pieces to have this hint of blue in the room. 



Ours with darker legs
This was a year ago, but I kept on thinking about the Jacqueline Loveseat, so Yesterday I had an idea how to make this IKEA a Macys:



I bought Upholstery Nails at Home Depot (5 boxes) for $1.30 each.

This is the before:


How to apply the Nails was so easy, since I didn't have the proper tools: the mallets and needle nose pliers, I used what I had in hand: Hammer and Scissors.
I hold the Nails in place with the scissors ( instead of the needle nose pliers) and then pound them gently with the hammers ( instead of the mallets). To have an equal spacing between each nail I had to use a spoon handle ( check out the below picture)


So finally I got to say BYE BYE IKEA HELLO KITTY..hmm I mean HELLO MACY'S
You can check out here my "Bye Bye IKEA, AGAIN" post
And hey dont forget to enter this amazing giveaway to win a $30 Gift Card from the online fashion store  RuleHim so quickly go check it out
Featured :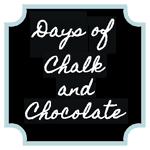 Linking to :
notjustahousewife , nominimalisthere , skiptomylou , iheartnaptime , thegirlcreative , beyondthepicketfence , pollywantacrafter , somedaycrafts , beyondthepicketfence , theshabbycreekcottage , frenchcountrycottage , diyshowoff , tipjunkie ,  shabbynest , cookienut ,  thetrendytreehouse  , funkyjunkinteriors , chattychicssassysites , thekurtzcorner, sugarbeecrafts , abowlfulloflemons , mommybydaycrafterbynight , projectqueen , tipjunkie , sweetlittlegals , primitiveandproper , cleanandscentsible , bluecricketdesign, kammyskorner , modvintagelife , restoreinteriors ,thriftydecorchick , insidebrucrewlife , elizabethandco ,
diybydesign , thevintagefarmhouse , craftyscrappyhappy , staceyembracingchange , knickoftimeinterior, twindragonflydesigns , diybydesign , thetrendytreehouse, shabbynest , daysofchalkandchocolate , findingfabulousblog , mommybydaycrafterbynigh , twindragonflydesigns , thetrendytreehouse , mysimplehomelife , shabbynest , romantichome , herecomesthesun , pollywantacrafter , bystephanielynn